Exterior:
Style: Building
Shape: Two-story house with bay windows, chimney and pink picket fence enclosed yard with palm tree
Color: Pink with blue roof
Approximate Dimensions: 4.5" X 4.25" X 3.25"
Interior:
First floor: Entry area, table in bay window loaded with party food, kitchen and bathroom
Second floor: Party room with stereo, TV and window seat, dressing room with closet
Attic room: Bedroom and bathroom
Action:
One side of roof opens to reveal bedroom and bath
House swings open to reveal indoors
Closet door opens
Doors open to downstairs bath and kitchen
Dolls:
Polly Pocket, waved blond hair, purple dress with gold collar and cuffs, gold hair band, shoes and base (1993)
Emily, straight brown hair with bangs, yellow dress with pink collar, pink shoes and base, party hat with silver trim and elastic, pink party favor in right hand (1993)
Tamsin, dark skin, brown hair in pigtails held with gold ties, dark pink dress, shoes and base, holding blue present with gold ribbon in left hand (1993)
Jessica, red hair, parted in the middle and flipped at ends, aqua dress, shoes and base, balloons in left hand (blue, purple, yellow with yellow strings) (1993)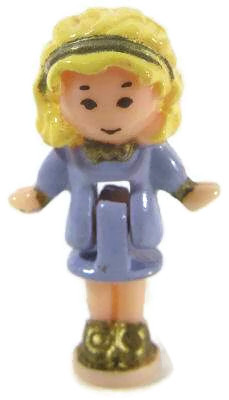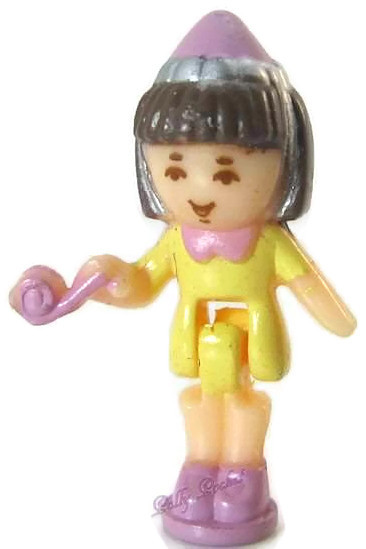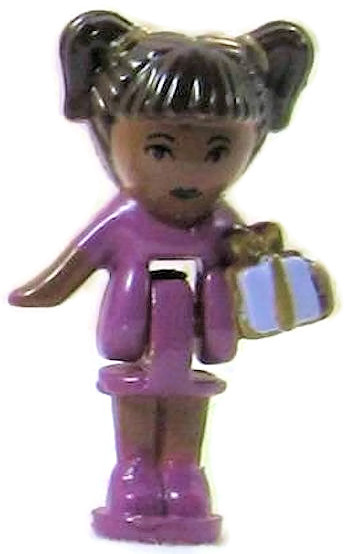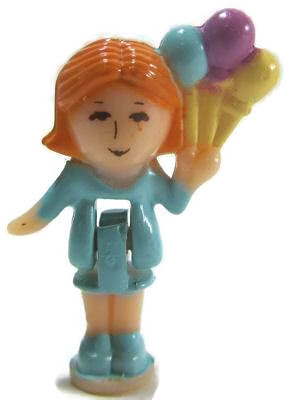 Additional Pieces: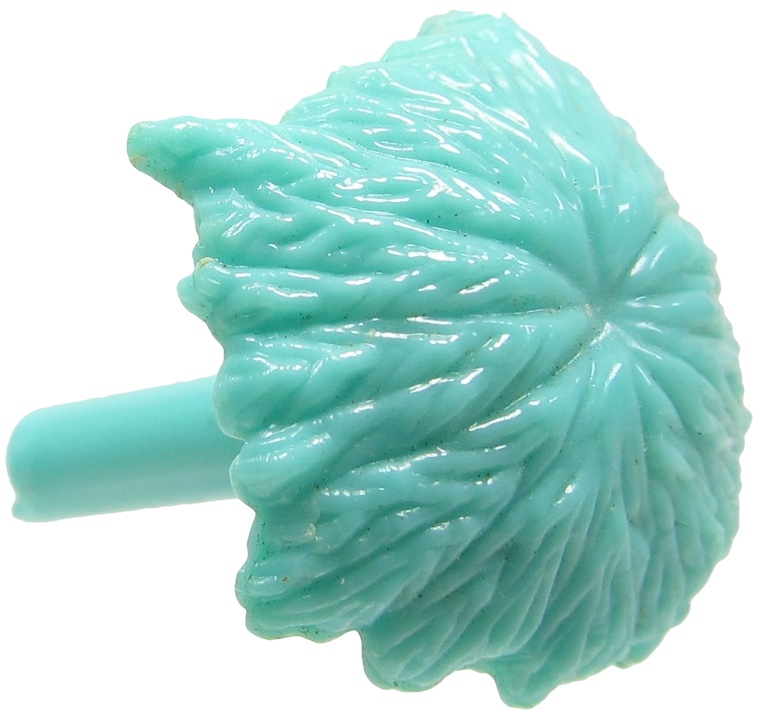 Bluebird Toys used to print delightful little stories on the packaging. Here is the story for this set:
"Polly's Country House
Polly's Country House is all set for a party, with balloons and party food, and a disco for later! Everyone's going to have a marvelous time, especially Polly the birthday girl! The house is all lit up, ready and waiting for the guests to arrive !"