Exterior:
Style: Compact
Color: Purple with pink clasp, there is a pink variation
Shape: Oblong with rounded corners
Approximate Dimensions: 6.5" X 4" X 1.75"
Interior:
Upper: School rooms
Lower: Large school room with desks which are rubber stamps and teacher desk which lifts to reveal ink pads
Dolls:
Polly Pocket, blonde curly hair, aqua hair band & shoes, pink dress, white collar, one arm up in air, tan base (1992)
Matt, dark skin, crew cut, white sleeveless shirt, aqua collar & pants, red shoes and base (1992)
Tiny Tina, blond pigtails with aqua bands, pale purple (or gray?) sleeveless dress with aqua trim at bottom, white shoes, unpainted base, arms out holding white chalk in her right hand (1992)
Mrs. Kelly (aka Miss Wright), dark skin, dark brown hair, low ponytail with pink bow, mint green sleeveless dress with yellow collar, pink shoes and base (1992)
Midge, straight orange hair with bangs, dark blue short-sleeved dress with pale green collar, pale green shoes and base, raising her left hand (1992)
Additional Pieces:
Desks which are also rubber stamps
Teachers desk which lifts out to reveal in pads
Bluebird Toys used to print delightful little stories on the packaging. Here is the story for this set from the Mattel packaging:
"Stampin' School Playset
"Ms. Kelley shows the students how to make their own stamp-art! She will put them out for everyone to see because she is so proud of all her students!"
And on the variation set:
"Polly and her friends Tiny Tina, Midge and Matt are in Miss Wright's class at school. Have fun playing with them in their busy school, and there's loads of things to do in the big classroom. You can decorate your school notebooks or letters to your friends with the pretty ink stampers, too!"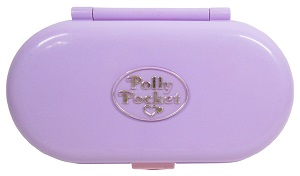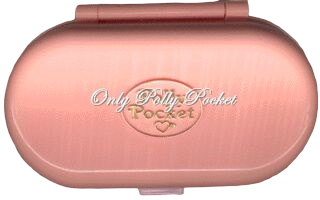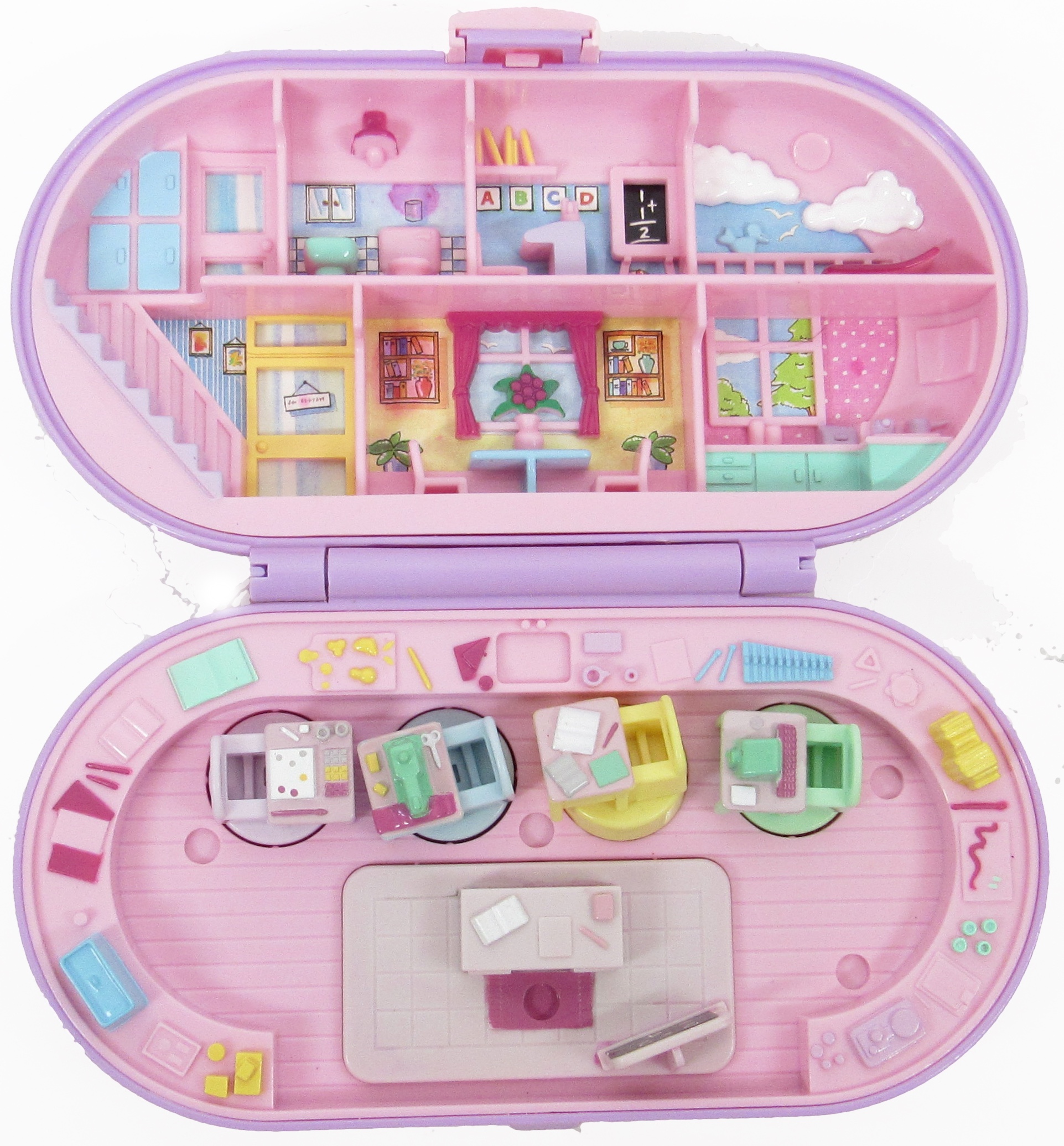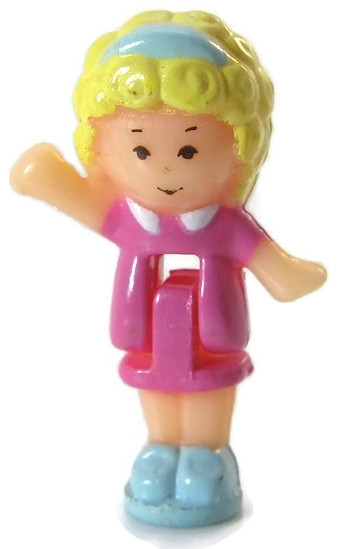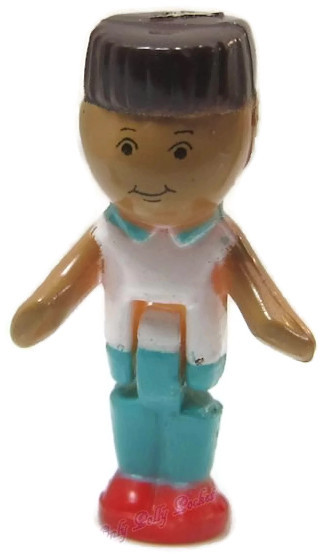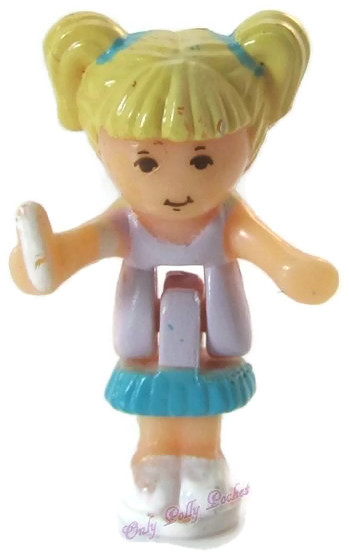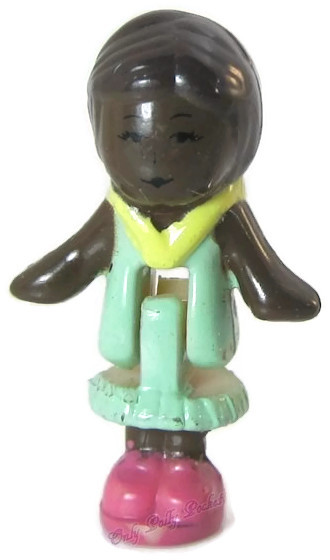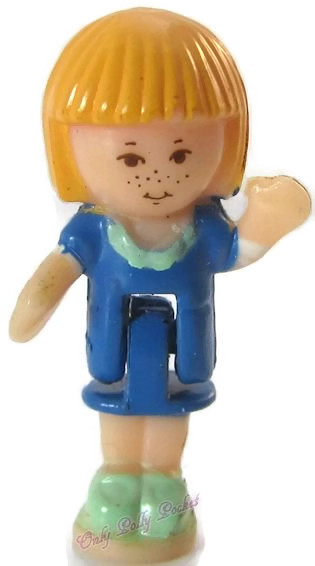 Both compact color variations have four stamp configurations as follows:
| | | | | |
| --- | --- | --- | --- | --- |
| Teacher's Desk | Art Desk | Computer Desk | Study Desk | Sewing Desk |
| Green | Green | Yellow | Blue | Lavender |
| Lavender | Lavender | Green | Yellow | Blue |
| Yellow | Yellow | Blue | Lavender | Green |
| Blue | Blue | Lavender | Green | Yellow |




As always, many thanks to my friend, Julie, for her research in providing this information