Exterior:
Style: Compact
Color: Orange
Shape: Square
Approximate Dimensions: 4" X 3.5" X 1.25"
Interior:
Upper: Bathroom, bedroom, landing
Lower: kitchen, living room, foyer
Action:
Dolls:
Polly Pocket, blond curly hair, red dress, hair band & base, white collar, yellow shoes, red base (1989)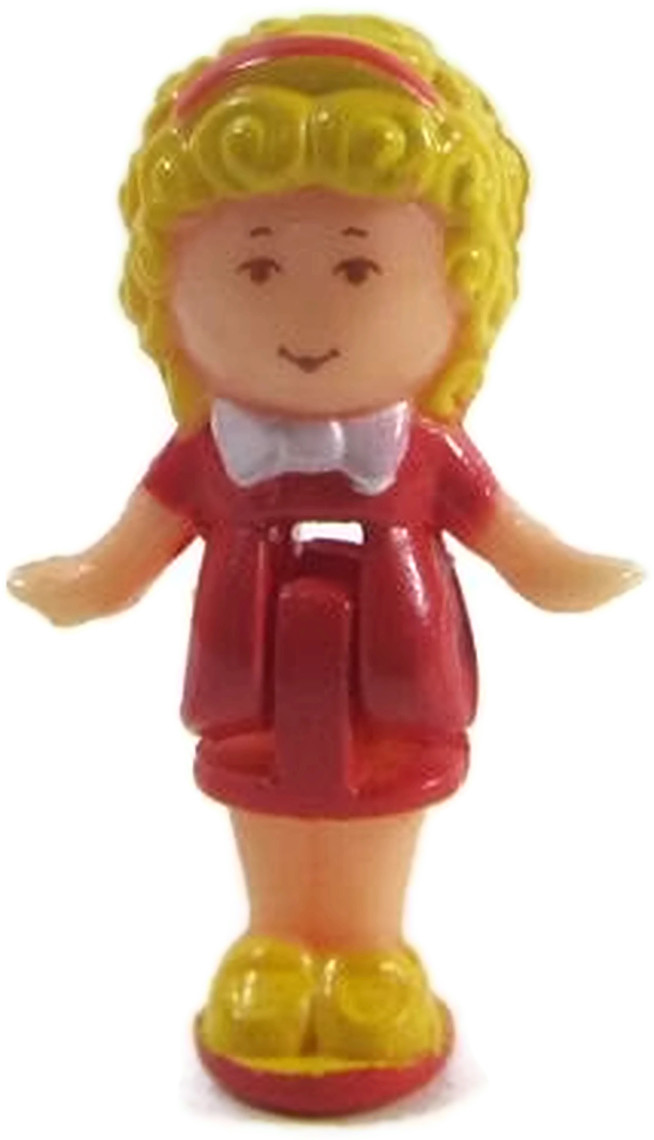 Additional Pieces:
Dog, brown, light brown ears & tail, lying down (1989)
Cat, orange, dark brown features, sitting (1989)
Bluebird Toys used to print delightful little stories on the packaging. Here is the story for this set:
"Polly's Town House
Polly's house in town is neat and tidy, and all of her friends love coming to stay. Polly love to entertain them all ad arranges exciting trips to the cinema and theatre. Sometimes all the friends have a great time together at parties and stay the night at Polly's house. Polly's town friends are always dropping in for a cool drink and a chat, ad if they stay long enough, she'll make them a lovely meal. Everyone's welcome!"