Exterior:
Style: Compact
Color: Yellow
Shape: Square
Approximate Dimensions: 4" X 3.5" X 1.25"
Interior:
Upper: Bedroom, bathroom, nursery, classroom
Lower: Playground
Action:
Dolls:
Midge, strawberry blond straight hair with bangs, green long-sleeved shirt, blue overalls and socks, green shoes and base (1989)
Baby, boy, blonde tuft of hair in front, white diaper, white base, sitting, arms out to sides (1989)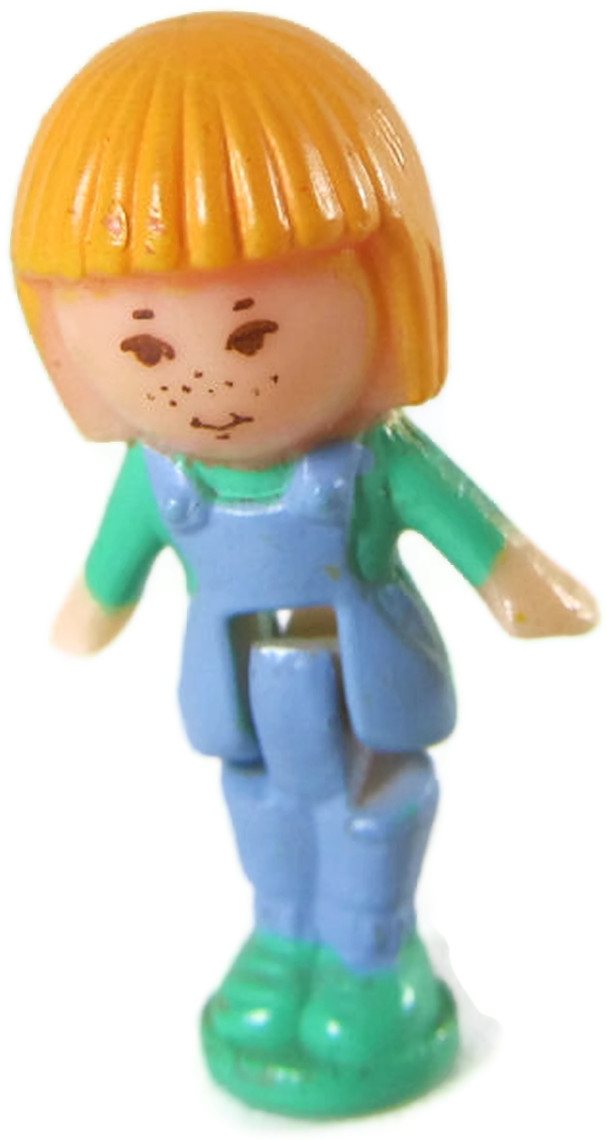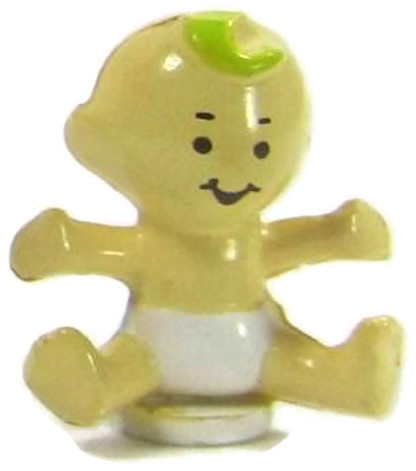 Additional Pieces:
Bluebird Toys used to print delightful little stories on the packaging. Here is the story for this set:
"Midge's Play School
Midge has a play school for little children where she loves to go and play with them. There are lots of things to do: playing with buckets and spades in the sandpit, splashing in the paddling pool, riding around in the pedal car and whizzing down the slide. If it's wet outside, everyone plays indoors. Midge loves to tell them stories while they are having their milk at break time. It's such fun at the Play School that sometimes the children don't want to go home, so Midge says "Don't worry, you can come back tomorrow and we'll play some more special games"."