Exterior:
Style: Compact
Color: Turquoise
Shape: Shell
Approximate Dimension: 4.25" X 3.5" X 1.25"
Interior:
Upper: Surf shop and cafe
Lower: beach with volleyball, towel and umbrella
Action:
Tap umbrella to make volleyball bounce over net
Dolls:
Polly Pocket, blond hair with ponytail, dark pink head band, dark blue bathing top, lime green bottom, turquoise sunglasses, tan base, arms out in front (1994)
Little Lulu, tan skin, short dark brown hair parted in center, yellow bathing suit, magenta shoes and base, one arm up and one in front (1994)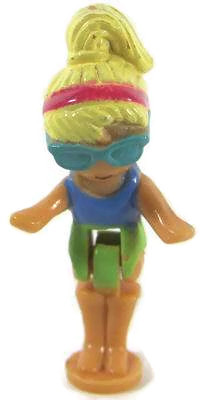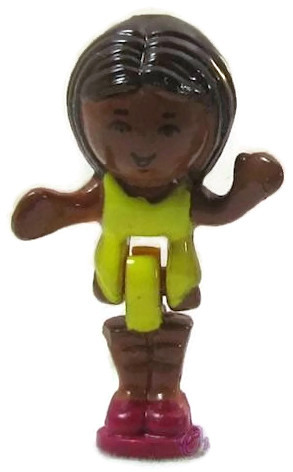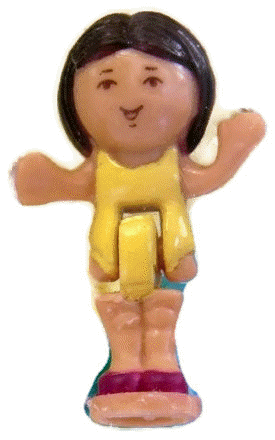 Additional Pieces:
Jet ski, white with deep pink trim
Bluebird Toys used to print delightful little stories on the packaging. Here is the story for this set:
"Polly's Beach Party
The summer holidays are here again, and Polly and Little Lulu are having a great time at the beach,. There's masses of things to do: Surfing, swimming, riding on the jet-ski, or just having a cool drink with friends in the beachside cafe. Polly is organising a party with all their friends, with their favourite music to dance to and a game of volleyball, with ice creams afterwards! "